Montclair, New Jersey
Humble Beginnings
Montclair, New Jersey is located northwest of Newark, NJ, in Essex county, along the east slopes of Watchung Mountains. Montclair was settled by Puritans, who had come from Connecticut in 1666, being part of Newark Township. It was set up as communities of Speertown and Cranetown, both of which were later called West Bloomfield. In 1868, the area was separated from Bloomfield and incorporated as a Montclair township after Bloomfield turned down from joining in the construction of a rail line connecting New York City.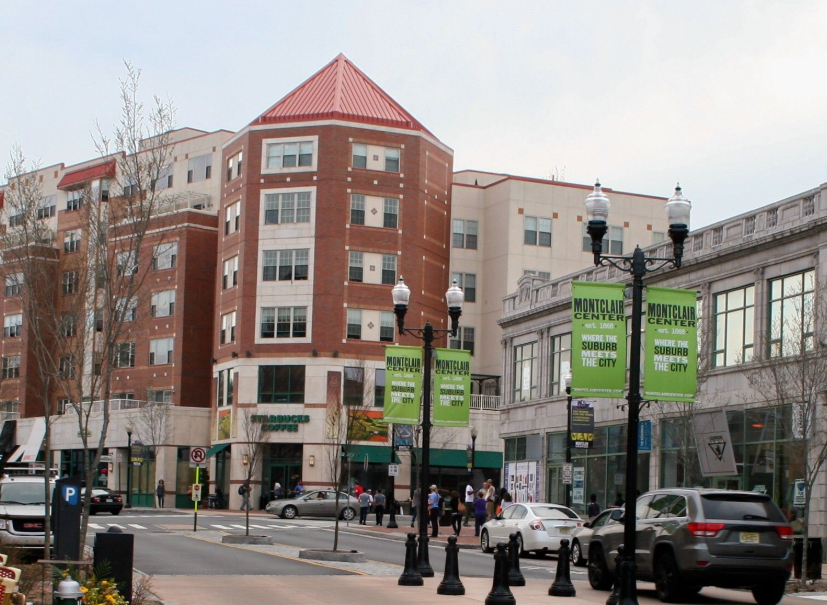 Montclair Today
New York Magazine referred to Montclair as "a cultural oasis" within the suburbs with various movie theatres, restaurants, and frequent cultural events. Montclair's cultural diversity is just as vibrant as it used to be, and the town is today home to five shopping districts. The city has a suburban feel with its beautiful tree-lined streets as well as private homes.
Montclair's urban-like feel attracts many professionals, including creative types, like movie directors, musicians, and writers who enjoy easy access to New York City. It features very progressive music, theater, and art scene, including cinema, theater, and museums. Montclair also appeals to many people who appreciate the parks, mature trees, older homes, and gardens.
Montclair is also the home to Montclair State University and Montclair Kimberly Academy and has a very bustling downtown with businesses such as Upper Montclair Business Association, Sunshone Sam, Montlciar Roofing & Contracting, and historic Applegate Farms.
The Birth of Montclair
The township of Montclair was born after residents cast their vote to pull out from Bloomfield. This move was brought about by a railroad lead who failed to secure a bond to help in funding another railroad. In April 2018, Montclair celebrated 150 years' existence - and a re-enactment of the town's first council meeting held at Glenfield Middle School. Other events hosted to commemorate the day including the "Many Voices of Montclair" Oral History Project held on April 6 and April 21, 2018. The Montclair History Center also did a presentation on May 16 as part of the celebrations.
What Is iI like to Live in Montclair
Living in Montclair Township, 12 miles west of Manhattan offers its residents the optimal spot for urbanites. The town is considered the only New Jersey's city with a real mix of suburban and urban vibes. Many people migrate from Brooklyn and New York City. Many seek a serene lifestyle because they want a quieter area that is close to a city. In the township, there are many coffee shops, restaurants, and parks. Families and young professionals alike love the public schools are rated highly.
Montclair Celebrities
Montclair has a Midtown Direct train line, great restaurants, and diverse culture. The town is home to makeup maven Bobbi Brown and talk show host Stephen Colbert. With convenient access to Manhattan railroad stations in mind, the Montclair property market is exceptionally dynamic and pricey. On average, homes are often off the market in less than 30 days.
While most towns tend to have one, or just two train stations, Montclair, on the other hand, offers not less than six stops along with the NJ Transit - the Montclair-Boonton line. A seventh stop is at Montclair State University. Travelers seeking an alternative to delays of the NJ Transit can opt for the two bus routes operated by DeCamp, a private transportation company. These hop on bus routes offer week-long trips to the city.
The award-winning district, the Montclair Public School System serves students from Kindergarten to twelfth grade. Comprising seven elementary schools and three middle schools along with one high school, the Montclair Public School System is one of the most praised in the community. Each school within the system comprises a magnet theme that is highly reflected in the teaching style of the schools. Students can freely choose the school they desire to attend, whether Watchung Elementary focusing on science and technology or Northeast Elementary for global studies and Hillside Elementary for the gifted and talented. Montclair High School has a diverse curriculum and offers an academically challenging learning environment with more than 25 AP classes being offered.
Why Montclair is Unique
Despite Montclair being regarded as an attractive township for its cosmopolitan edge and beautiful old homes and some more magnificent views of Manhattan, it's also known to host unique features and attractions. Families and visitors alike can tour Montclair Art Museum, a charming museum offering permanent and temporary exhibits, films, and concerts. You will find activities for all ages in this museum. Montclair is also home to the professional small league baseball team, the New Jersey Jackals that play at Yogi Berra Stadium. The Presby Memorial Iris Garden is a volunteer-run living museum specializing in iris flowers and found in the township.
The town hosts the Montclair Food and Wine Festival that promotes education and recognitions of the culinary arts through music, food, and the chance to come one on one with an NJ native food star.
The Future of Montclair, NJ
Montclair looks forward to revitalizing itself without having to destroy its charm. One of the things that Montclair Township seeks to expand is its transit-rich assets, including the six train station areas and the various bus stops. Besides, it looks forward to enriching its roadways, pedestrian connections, sidewalks, and bicycle routes. A two to six-story buildings have also been recommended around the Walnut Street, Upper Montclair, and Watchung Plaza train stations. You can imagine being in Montclair where you drive into the town passing by ten story buildings along Bloomfield Avenue or perhaps walking past five-story buildings that overlook the Upper Montclair train station as well as Watchung Plaza.
Transit-oriented development is a smart choice because it helps encourage residents to own fewer cars and utilize alternative transportation means while not burdening the school system.