Montclair
Roofing Company
New Jersey's High-quality, Affordable Roofing Company
Best Warranty in New Jersey to Protect Your Roof and Your Home's Interior
TRUE Estimate - Accurate Estimates Guaranteed for Every Job
Best NJ Roofing Contractors Based on 5-Star Ratings in Angie's List, Google Reviews and Facebook
Flexible Roofing Schedule and Superior On-Time Service
Angie's

List
New Jersey's
Top Rated Roofing Company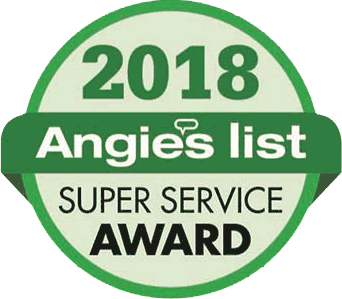 973-444-0808
Montclair Roofing specializes in the installation of both asphalt and flat roofs. Homeowners tend to choose asphalt roofs, while business owners usually prefer flat roofs. Our experts will guide you in choosing the best roof type for your residential or commercial property. After thoroughly inspecting your roof, we will recommend the best type of roof for your needs and send our expert team to install your new roof smoothly and efficiently. When you hire Montclair Roofing for your roof installation, you're putting your property in the hands of New Jersey's best roofing contractors!
When your roof needs to be repaired, call the experts at Montclair Roofing! A leaky roof can result in dangerous mold and serious interior water damage. That's why it's crucial to have your roof damage fixed immediately, before the problem worsens. When it comes to roof repair, Montclair Roofing has an outstanding reputation as the most reliable roofing contractor. Depend on Montclair Roofing, the roofing company trusted by property owners throughout New Jersey!
In order ensure that your roof can shed water properly, you need strong, high-quality gutters. At Montclair Roofing, our team of experts install and repair both aluminum and Yankee gutters. Some property owners choose to install aluminum gutters because they are long-lasting and less susceptible to leaks. Others decide to install Yankee gutters because they are built into the roof, making them less noticeable on a building's exterior. As experts in gutter installation, the Montclair Roofing team is meticulous in our placement of downspouts on your property, ensuring that your gutters work efficiently and effectively. Furthermore, our expert repair team makes your gutters stronger and more efficient at leading storm water from your roof to the downspouts. At Montclair Roofing, we guarantee we'll make your existing gutters look as good as new!
Beyond

Roofing
Total Home Transformation - Painting, Siding, Carpentry
and

Masonry

In addition to its expert roofing and gutter services, Montclair Roofing also offers a variety of complementary services. Montclair's team of roofing experts is comprised of cross-trained professionals specializing in carpentry, painting, masonry and interior renovation services. Customers often love that Montclair Roofing can not only excel in installing their home's roof, but that they are able to address all of their home repair and renovation needs.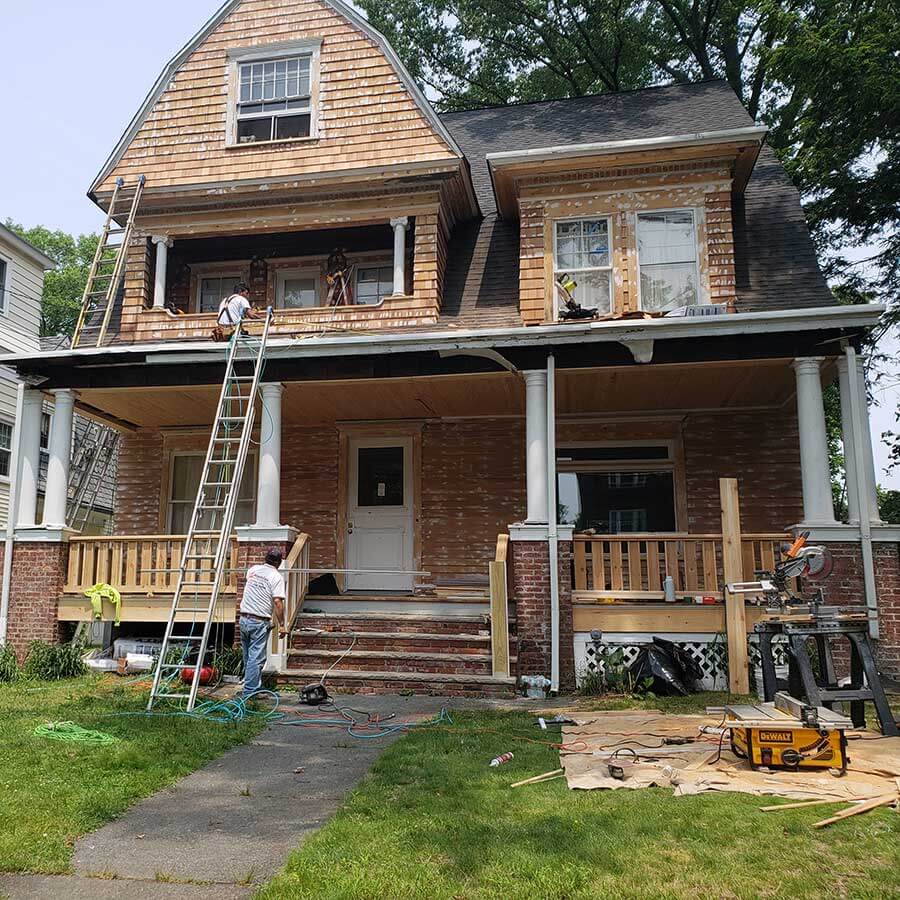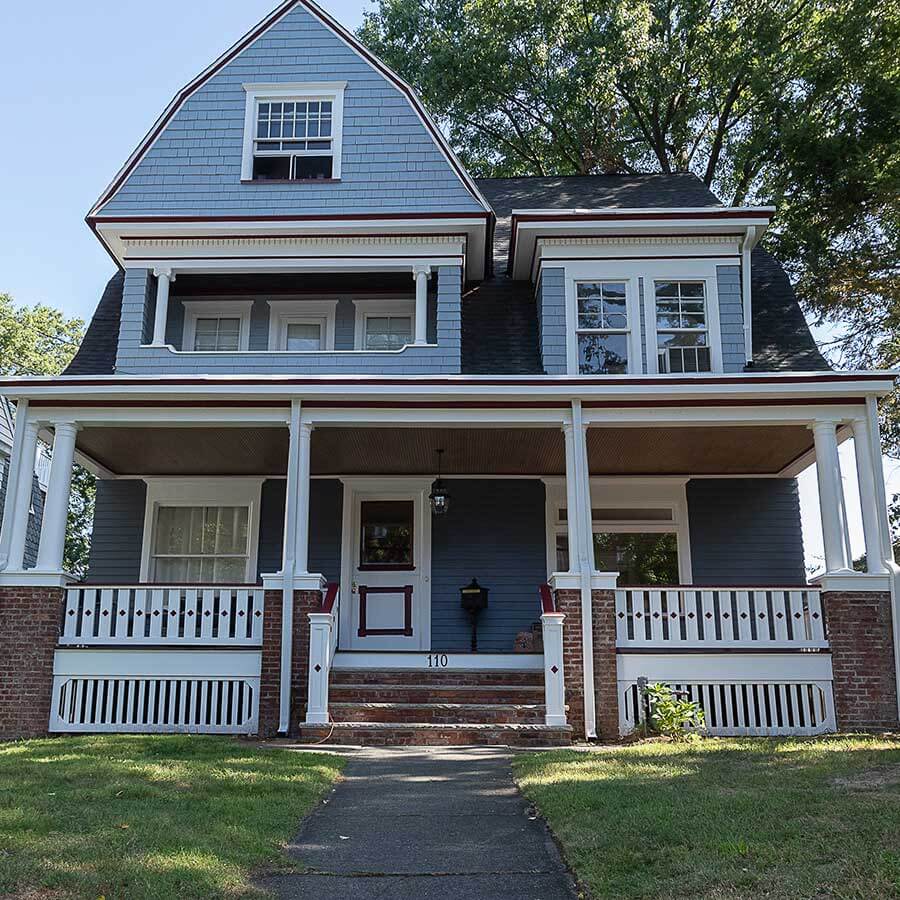 Total House Transformation, Cranford, New Jersey, 2019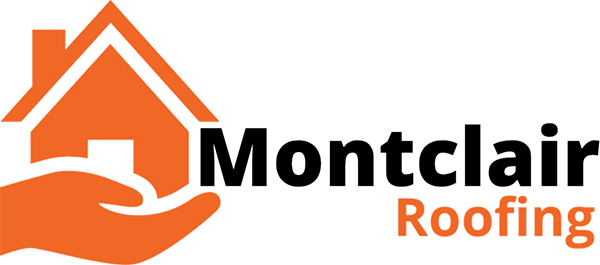 NJ Roofing
Contractors
Why
Homeowners Choose

Montclair Roofing

For over a decade, owner Alex Barrantes has been one of New Jersey's top-rated professional roofing contractors, priding himself on his attention to detail and the ability of his team of expert roofers, painters, and carpenters to complete each project flawlessly from start to finish. Montclair Roofing lives up to its reputation as one of New Jersey's leaders in roofing by delivering top-notch services for the best value.
Accurate

Estimates on

High Quality

Roofs

Before starting any residential or commercial project, we visit the property and carefully examine the roof and gutters to identify any underlying issues. Following our inspection, we will determine how long the project will take and give you a TRUE Estimate. Our estimate will be the actual amount you pay at the conclusion of the project. At Montclair Roofing, we use only the highest quality raw materials to deliver exceptional roof and gutter installation and repair.

With Montclair Roofing, there are never any surprises!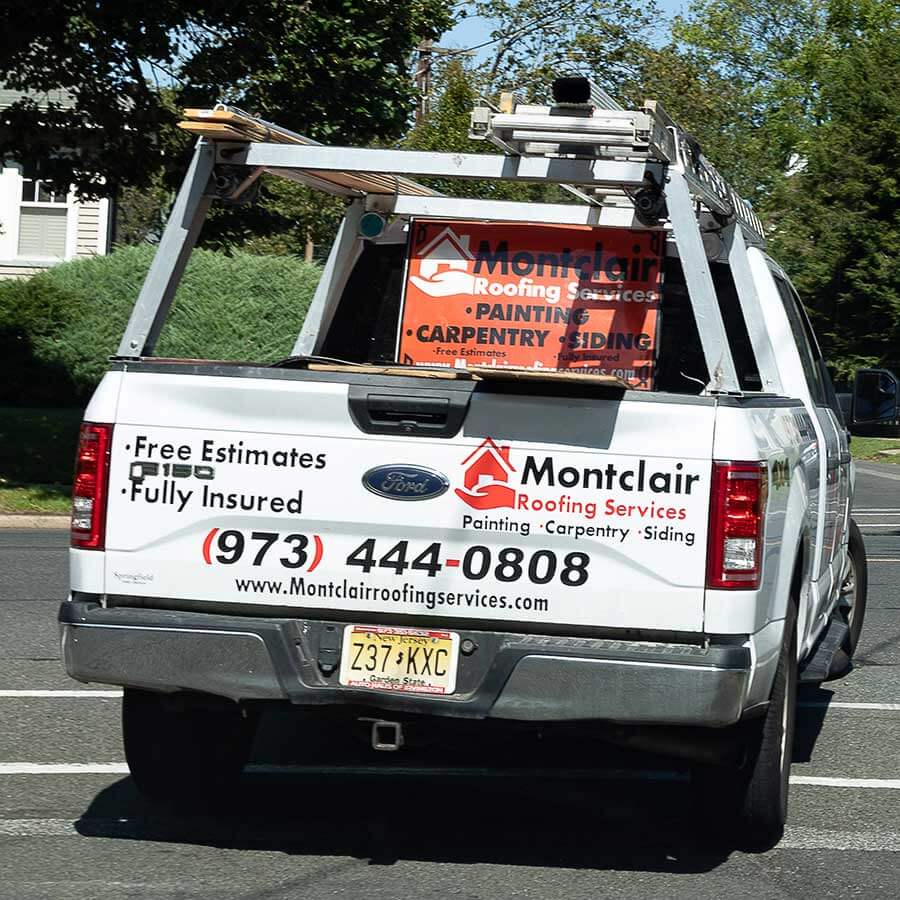 New Jersey's

Roofer
Guaranteed To Last!
Montclair Roofing installs beautiful, durable roofs that are guaranteed to last. Satisfied customers throughout New Jersey, including Union and Essex Counties, recommend Montclair Roofing!
Mountainside
New Providence
North Plainfield